Confining yourself at home for a long time can be mentally draining sometimes, we need fresh air. We all had gone through the phase of being grounded by our parents when we're kids, and in most cases, we tried our best to sneak out or find other activities to kill time.
While most countries have implemented lockdown policies at the moment, Malaysia, being one of them, commenced a Movement Control Order (MCO) since March 2020 as a restriction to prevent the spread of Covid-19. After several adjustments of the policy throughout this period, our country is currently having the MCO 2.0 in six states due to the rising number of cases.
As a result of the safety and health concerns along with the existing restrictions, many people have been sheltering themselves at home for almost a year, which comes off a little tedious to some people, especially extroverts. Thus, we've seen many creative content popping up on social media with the ways netizens staying "sane" at home. From video calling friends frequently, being involved in cooking and baking, reading, to binge-watching movies and drama series, we also came across other unique activities from around the world.
Today, we're going to discover some of the peculiar things that can be seen in Malaysia during MCO, and we may expect them to be revived again in this MCO 2.0 as well.
Having a self-made fitness area at home
As people are trying to curtail outdoor activities, which include working out in the gym room, many trainers and gym-goers started inventing ways to workout at home. One of them is to decorate a fitness area in an air-ventilated space.
Arissa Jemaima, the International Relations student and also the founder of Women For Refugees (WFR), claimed to have built the equipment for wall climbing, rope lifting, swinging, and other physical tasks with her family at the car porch. This isn't only to keep her family members healthy, but motivate them to persevere in regular exercises too.

(Photo credit: Arissa Jemaima)
Mini 'Longest Hair Competition' among friends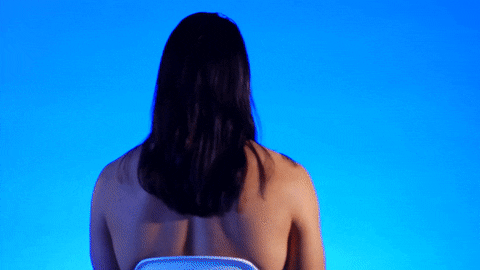 (GIF by Pretty Dudes on GIPHY)
This happened between the timeframe of March 2020 to June 2020 when barbershops were temporarily disbanded from providing hair cutting services. While some households trim their hair, some decided to keep their hair longer than before. Being surprisingly thrilled with the retro trend of the medieval hairstyle, many netizens, mostly guys, started posting photos of their hair growth journals on social media, which inadvertently stirred up the upsurge of people competing against each other on the length of their hair in the pandemic.
These netizens even came out with the hashtags such as #MCOhair and #ShaveItOrSaveIt following this movement. Although haircut has become accessible again since last year's June, we would expect this online trend to be brought back again soon.
Why PPE when you have T-Rex Suit

(Davina Devarajan running around the neighbourhood with her T-Rex Costume)
We've seen front liners wearing full PPE while serving patients in hospitals. We also scrolled through our social media just to discover other creative full-body attires in this unprecedented time. For instance, mascot disguise, superhero costumes, or having plastic bags all over oneself as ways to prevent themselves from coronavirus.
I know a friend who dresses up as a T-Rex, not as part of her precautionary measures of course, but just for fun. The myth of "infection spread through the air" seems to have affected people's minds. Consequently, others perceive it as a protection shield when things like this occur in times of pandemic.

(Photo credit: Davina Devarajan)
"My friends surprised me with the T-Rex costume for my 25th birthday and I'm glad because it's not only got me questionable stares but also super handy in warding off contagious diseases like COVID-19," said Davina Devarajan, the campaigner and activist from Selangor.
Working out with kids
(Video Credit: Jonathan Lim)
Another exclusive content we may find online is men working out at home with their kids. As mentioned above, curbing outdoor activities changes human lifestyles, which involves turning away from gym clubs for a while.
Likewise other fitness enthusiast fathers, Jonathan Lim, a hairstylist and the founder of Flair Hair Salon shared the videos of his workout journal with his 2-year-old son. This has won the interest of many people as it doesn't only keep him passionate about the gymnasium, but it also promotes family bonding in this challenging period.
Finding joy in ASMR videos

(Photo by Marek Levák on Unsplash)
Millennials nowadays have cultivated fascinations towards newfangled things. One of the examples would be listening to the ASMR (Autonomous Sensory Meridian Response) triggering videos online. To coin the word, ASMR refers to sounds that could be oddly relaxing and sedative which brings a chilling yet calming sensation to the human body.
We have youngsters who've claimed to enjoy hearing crackling noise, munching sound, whispering, and even accents of certain countries, but in Malaysia, some indicate that listening to farmers picking kangkung (water spinach) could be smoothing as well.
Although being a common craze since 2009, it has become more popular during the MCO. The reason is that people are more aware of the importance of self-care and mental health preservation. When participating in human interactions is tabooed, it's a good time for everyone to start exploring different distractions that secure inner peace. Apparently, this growing trend is being included as another new approach for meditation.
– – –
Here are five creative tricks people do to fill up their time in MCO. If you have heard more than what's listed above, feel free to comment down below and we would be thrilled to see them.